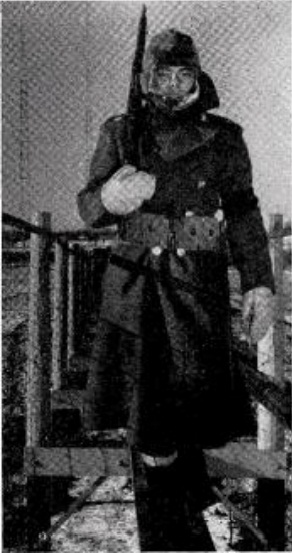 With America's entry into the war, the nation's broadcast stations were essential to inform and warn the public, and to maintain morale. As such, they were placed under military protection.
The photo shown here appeared 75 years ago today, in the December 22, 1941, issue of Broadcasting magazine.  It shows a military policeman, stationed at Fort Snelling, standing guard over KSTP, St. Paul, MN.  The caption notes that the station housed both the 50,000 watt main transmitter as well as an auxiliary 5000 watt transmitter with its own tower.  Both transmitters had been equipped for code transmission on Army and Navy frequencies.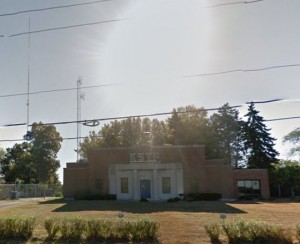 The transmitter site remains at the same location today on the east side of U.S. Highway 61 in Maplewood, MN.  The modern image here is the Google street view.