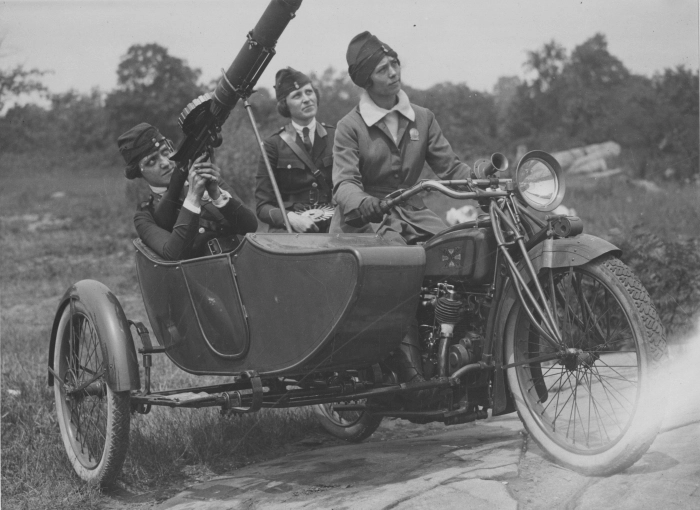 If the Kaiser had met these women, he would have realized that he didn't have a chance.   And any miscreants in New York would have known that policing the city wouldn't suffer when the men were overseas at war.  Shown here are three members of the Women's Machine Gun Squad Police Reserves, New York City.
In this International Film Service photograph dated August 1918, Capt. Elise Reniger is shown at the ready with the machine gun, reported to have a killing range of two miles and be able to fire 500 shots per minute. Miss Helen M. Striffler is in the rear seat, and Mrs. Ivan Farasoff is driving the Harley-Davidson.
This and other photos of the role of women on the home front of World War I can be found at the National Archives.