We previously published a photo from 1914 of what was then the world's largest radio tower at Tuckerton, New Jersey.  The tower was part of the German Goldschmidt System, and was in contact with the German station near Hanover, with the call signs WCI and WGG.  During World War I, the station was taken over by the Navy, and the employees were interned as prisoners of war.  The station was later sold to RCA, which operated it as WSC until the 1950's.
I received an interesting e-mail from from Donald O. Caselli, the President of the Tuckerton Historical Society.
Among other details, he noted that the tower originally stood 850, and included a top wooden section that later fell off. He also included the newspaper article reproduced below, as well as the photo above of one of the footings.
You can click on the images below to see full-size images of the article.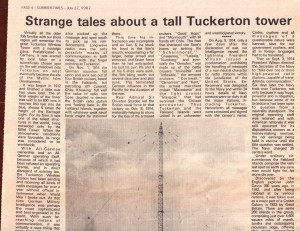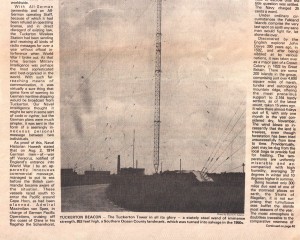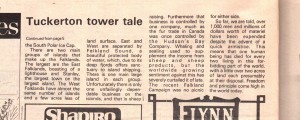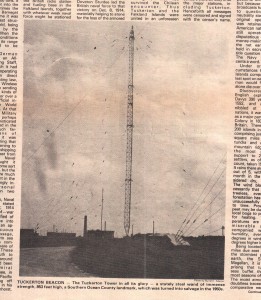 Acknowledgment
I would like to thank  Donald O. Caselli, President of the Tuckerton Historical Society, for sharing these images.
Click Here For Today's Ripley's Believe It Or Not Cartoon