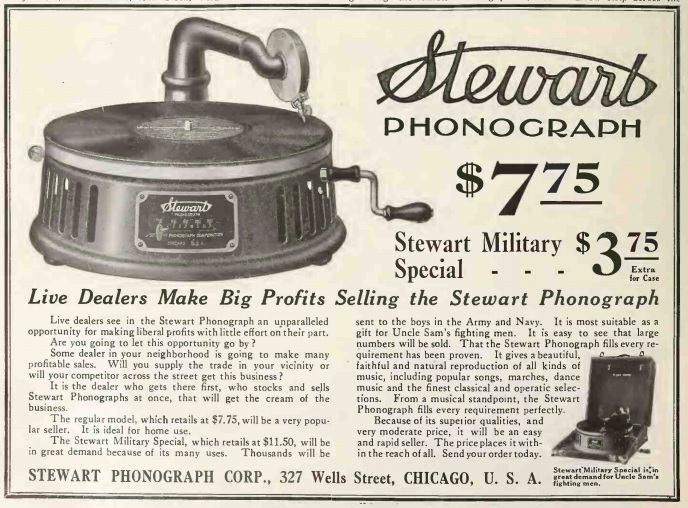 This ad directed at dealers appeared a hundred years ago this month in the December 1917 issue of Talking Machine magazine.  It's for a relatively inexpensive compact phonograph from the Stewart Phonograph Corp. of 327 Wells Street, Chicago.
According to the ad, thousands of them would "be sent to the boys in the Army and Navy.  It is most suitable as a gift for Uncle Sam's fighting men.  It is easy to see that large numbers will be sold."  Of course, those fighting men would need the optional carrying case, turning it into the "Military Special" for a total price of $11.
It turns out that the Steward Phonograph Corporation ceased business in the United States in about 1920, but most of the assets were sold to a Canadian subsidiary, which continued production of an identical unit.  It also turns out that the proprietor of the company was John Stewart, who later became one of the principals of Stewart-Warner radio.
References