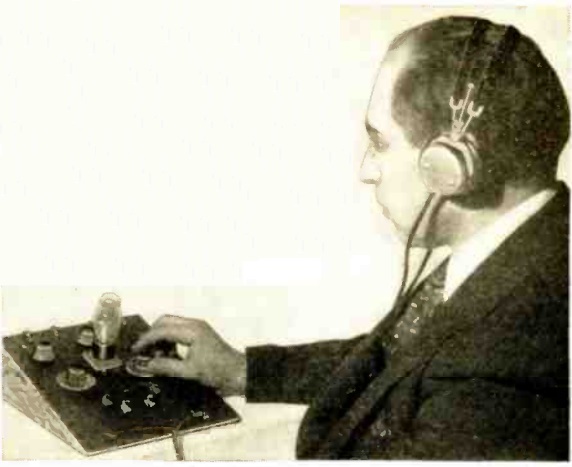 The plans for this handsome little one-tube regenerative shortwave receiver appeared 80 years ago this month in the September, 1937 issue of Short Wave and Television magazine.
The simple circuit was designed for the beginner, and could be put together even by "the man without previous experience in set-building."
It employed a type 30 tube, although many other triodes could be substituted. The filaments were powered with two 1.5 volt dry cells, and the B+ was supplied by a 22.5 volt battery, although up to 135 volts could be used for added volume.
Band switching was accomplished by a tapped coil, with the wire running to the appropriate tap running up through the angled front panel. From there, it could be connected to a Fahnestock clip for the appropriate tap. Tuning and regeneration controls were on the front panel, as well as a connection to rotate the tickler coil.
As is evident from both the schematic and pictorial diagrams shown here, the set was easy to contruct, and could easily be duplicated with modern parts.  Sources of many of the required parts can be found on my parts page.