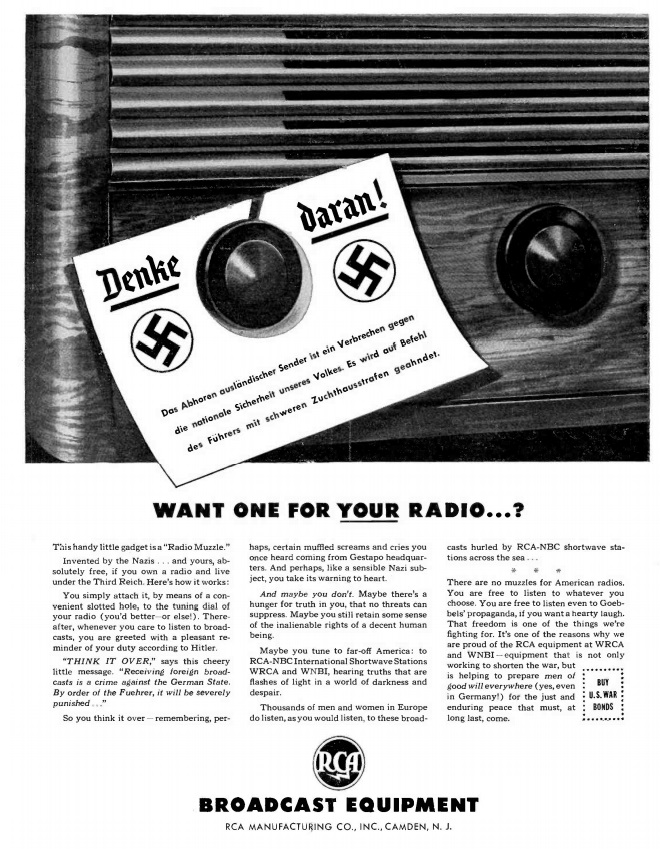 This RCA ad, which appeared 75 years ago in the July 27, 1942, issue of Broadcasting, shows the warning label affixed to radios in Nazi Germany.  It contains this warning:
Think it over. Receiving foreign broadcasts is a crime against the German State. By order of the Fuehrer, it will be severely punished."
The ad goes goes on to say that most will think it over. And perhaps, like a sensible Nazi subject, the radio's owner will take the warning to heart.
And maybe you don't. Maybe there's a hunger for truth in you, that no threats can suppress. Maybe you still retain some sense of the inalienable rights of a decent human being.

Maybe you tune in far-off America: to RCA-NBC International Shortwave Stations WRCA and WNBI, hearing truths that are flashes of light in a world of darkness and despair.