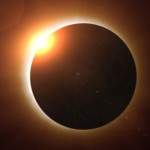 We've been warning now for a few weeks that to make your eclipse experience more pleasant, you need to plan now! It's still possible to get a hotel room or campsite relatively close to the path of totality.  However, in most areas, it's now necessary to book your lodging in outlying areas and plan to drive to your viewing spot the morning of August 21.  We've already posted about the potential for gridlock that morning, so you'll want to plan your route carefully.
As of just a week ago, many more hotel rooms were available.  For example, until just yesterday, it was possible to book a hotel room in Charleston, SC, for about $100.  (And a couple of weeks ago, you could have booked the same room for $50.)  But that changed today.  Here's what you see now if you want to book a room in Charleston: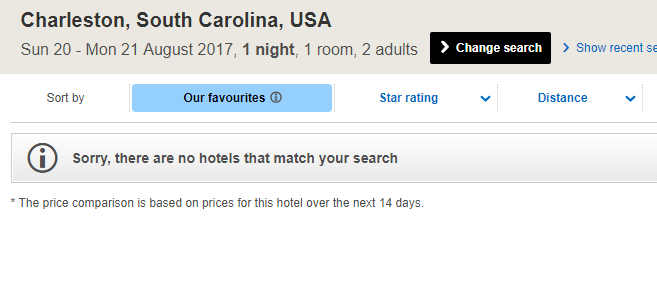 Eclipse glasses are also becoming more difficult to find.  During a 2015 partial eclipse in England, there was a shortage of the glasses, and as we predicted previously, it looks like there will be a shortage here as well.  There are two major U.S. manufacturers of the special glasses, which are necessary to safely view the eclipse before and after totality.  One of those manufacturers is Rainbow Symphony, and here's what their website displayed today: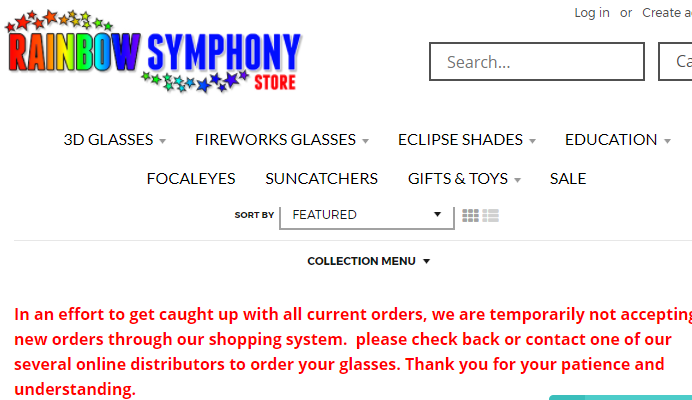 The glasses are still available, and it's likely that Rainbow Symphony will soon be open to new orders.  In the meantime, you can order yours on Amazon, as I did.  They have the Rainbow Symphony glasses, as well as glasses from the other American manufacturer, American Paper Optics:

In addition to those quantities and styles, Amazon has many other buying choices, which you can view at this link.  When buying glasses, be sure to look for the ISO certification.  The normal retail price is currently about $2-3 (the links above are for larger quantities.)  There are cheaper uncertified glasses available, but I'm personally not willing to take the risk.  It's still possible to get the glasses, and if you need larger quantities, I'm sure the Rainbow Symphony website will be back in business soon, as is American Paper Optics.  But if you wait until mid-August, then it will probably be too late!  Get your eclipse glasses now!
Another good source of ISO certified eclipse glasses is American Eclipse Glasses in Torrington, Wyoming, right in the path of totality.  This is a small business that realized there was an opportunity, so they had the glasses custom manufactured and certified.  They have great deals, especially if you need only a few pairs and can't find them locally, because their shipping charges are extremely reasonable:  The glasses are $3 each, which is about the going retail price.  However, shipping is only $1.03 for the first pair, and then only 3 cents for each one after that!  If you can't find them locally and need one or two, I recommend you visit their website.  
Or better yet, their prices are even lower if you order in bulk.  On August 21, your friends and neighbors are going to want glasses, but just like in England, there won't be any available.  You can give them away to your unprepared friends and neighbors, or you can sell them for a fair profit.
Similarly, it's now a lot harder to find a hotel room now than it was just a week ago.  And it will keep getting harder.  For links to available hotels, please see my constantly updated pages for the western U.S. and eastern U.S.  I also have links of available eclipse campsites.