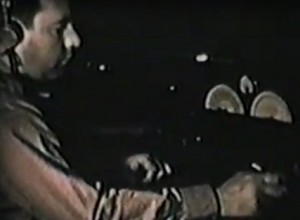 This weekend was Field Day, an activity in which Amateur Radio Operators set up portable equipment and make as many contacts as possible during a 24 hour period.
My own effort this year was very minimalist. I operated as I did for most of my National Parks On The Air (NPOTA) activations, with my 5 watt Yaesu FT-817  with a Hamstick
 antenna mounted on the car. I only operated for about an hour, but made 13 CW (Morse Code) contacts to places such as Quebec, Florida, Kentucky, and North Dakota. My power supply consisted of my 12 volt fish finder battery,
Back in the day, both the equipment and the power supplies were much more intimidating, and a successful Field Day operation almost required a team effort. This video shows Field Day eighty years ago in 1937. The film shows W8NCD/8, the Charleston (WV) Amateur Radio Club. It is narrated by W8NCD, who is now a Silent Key.
Field Day has always been primarily a fun social activity, but it also has a serious side. It shows that amateurs are ready for emergency situations. In 1937, hams were able to set up at a remote location, without external electric power or any other infrastructure, and be in contact with the rest of the world. In 1937, there weren't any cell phone towers, but hams managed to communicate around the world. Today, there are cell phones available, but in the location I was at today, at the bottom of the St. Croix River Valley at William O'Brien State Park, cell service is not available. But with five minutes of setup, I was on the air and communicating, just like they were in 1937