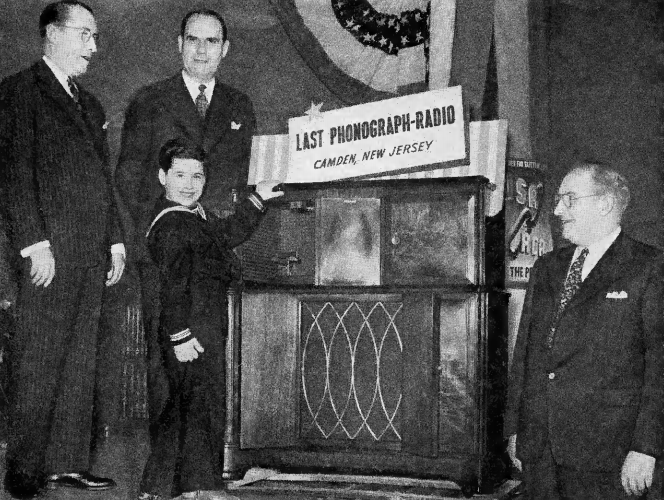 As we previously reported, on this date 75 years ago, April 22, 1942, the last civilian radio receivers rolled off the assembly lines.  For the duration of the war, no more radios or phonographs would be produced, the nation's industrial output instead being devoted to the war effort.
The photo here shows one of the last RCA radios to be produced before the deadline.  This ad, which appeared in the May 1942 issue of Radio Retailing, shows RCA Victrola No. 17,199,547, which was the last set to be produced at RCA's Camden plant, on April 7, 1942.
With no more new sets available, the nation's radio servicemen were acutely aware that they would bear the full responsibility of keeping the nation informed and entertained by keeping existing sets running.