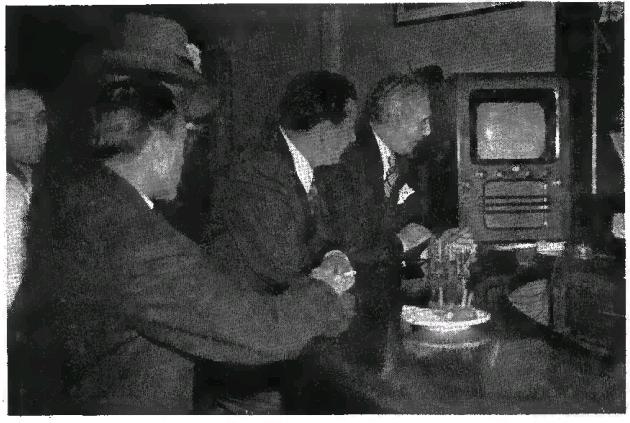 Seventy-five years ago, television was making its appearance in New York taverns, as reported in the August 1941 issue of Radio Retailing magazine.
In the photo above, the set is placed at a spot in the bar "where it keeps feet on rails longer," while some other highbrow establishments had built the set into the wall.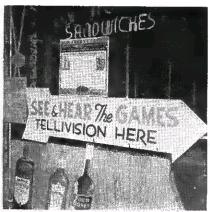 The article noted that hundreds of Du Mont sets had been installed in public places around New York. The public intitially flocked to them out of curiosity, but when commercial broadcasting was authorized on July 1, 1941, having a set in a tavern or cafe became a practical trade benefit.
The biggest draw was sports, with boxing, wrestling, baseball, basketball and football being the most popular, in that order. However, other programs proved popular, such as news events. "Some taven and cafe owners even advise that fashion programs have brought in some ladies!"
Sets were typically placed in the bars on a trial rental basis for a month or two.  Almost invariably, after the initial term, owners discovered that the sets were paying for themselves in increased trade.  They then had the option of continuing the rental, or applying rental payments to purchase of the set.
Click Here For Today's Ripley's Believe It Or Not Cartoon