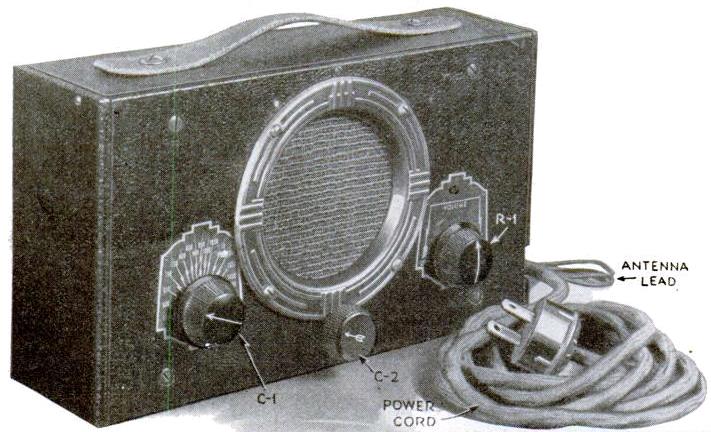 The February 1936 issue of Popular Science shows the plans for this simple portable receiver. "By careful planning and the use of midget parts and space-saving metal tubes, a complete three-tube circut, loudspeaker and all, has been crammed into an ordinary cigar box." Despite the small size, it could "be built by anyone who boasts a jack knife, a pair of pliers, a screw driver, a soldering iron, and a small drill."
The circuit consisted of a 6K7 serving as RF amplifier and detector, with a 6C5 serving as audio amplifier to drive a three-inch speaker. A second 6C5 was used as rectifier. A "curtain burner" cord was used to reduce the line voltage to 18 volts in order to light the filaments of the three tubes wired in series.
In testing, the set gave good volume on more than a dozen stations, with a sixty-foot outside antenna.
Click Here For Today's Ripley's Believe It Or Not Cartoon