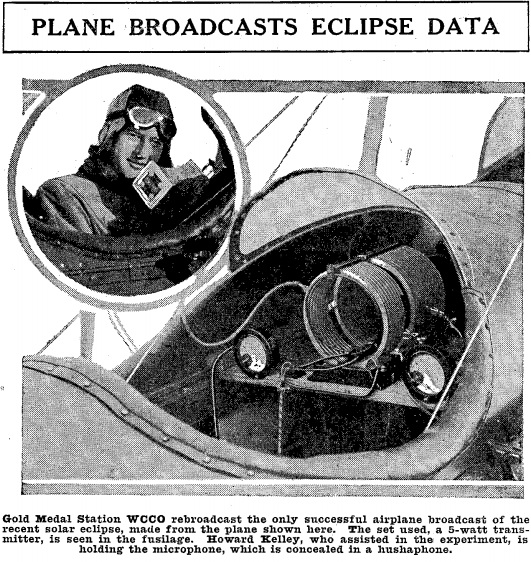 Ninety years ago today, the March 7, 1925, issue of Radio Digest carried this photo of an airplane used by WCCO radio in Minneapolis to carry "the only successful airplane broadcast of the recent solar eclipse."
The plane was equipped with the 5-watt transmitter shown here.
The eclipse, which took place on January 24, 1925, had been visible in Northern Minnesota, and then moved over the Northeastern United States and then the North Atlantic. Its shadow had passed over Manhattan, where the path of totality was above 96th Street. Those below 96th street experience only a partial eclipse.
The film below shows film of the eclipse as seen from a Navy dirigible.
As I reported in an earlier post, the station had recently adopted the WCCO call sign, having previously been known as WLAG.  Another photo of the event can be found in WCCO's 40th Anniversary album.