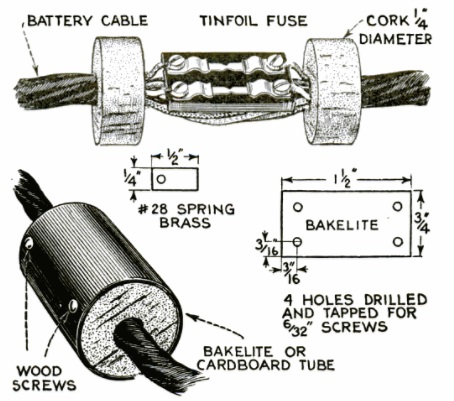 If you need a fuse but the store is closed, then you can just make your own the way they did it 90 years ago, as shown in the January 1928 issue of Popular Mechanics.
The exact current values are not shown, but the accompanying article describes the use of the fuse on a radio. The fuse itself is made of tinfoil from a gum or candy wrapper. For the A battery, the article called for a strip 1/16 inch thick. For the B battery, which would use less current, it called for a strip 1/32 inch wide.
The idea had been submitted to the magazine by one R.J. Williams of Chicago.