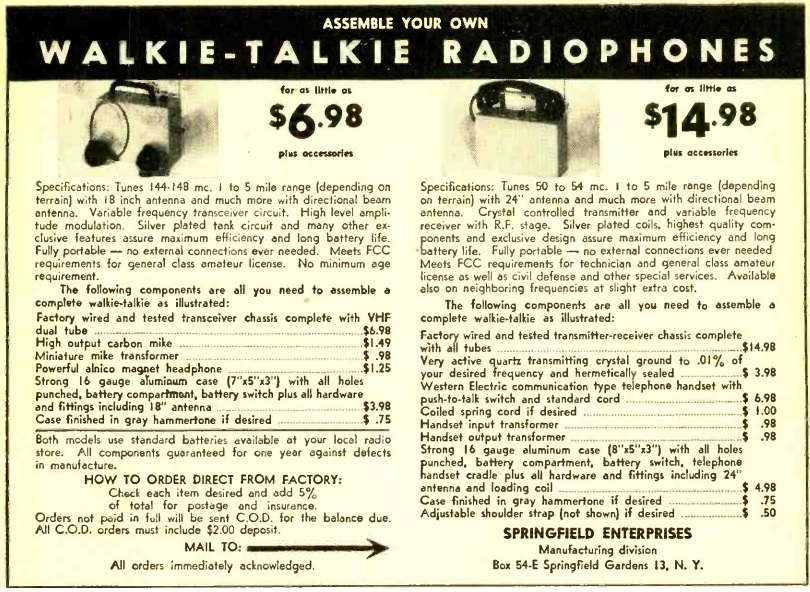 This ad from sixty years ago, in the November 1957 issue of Popular Electronics,  was for two little VHF rigs I had never seen before, from a company called Springfield Enterprises of Springfield Gardens, New York. The prices shown in bold print certainly look reasonable. The two-meter version is priced at $6.98, and the six-meter version is $14.98. But the fine print reveals that these are the prices for the chassis only. It is already assembled, but it doesn't include the microphone, "miniature mike transformer," headphones, or even the case. With these "accessories," the price increases.
The description is lacking in details, but the two-meter version is a single tube with VFO. It's probably similar to the transceiver shown previously at this link.
The six-meter version contains a crystal-controlled transmitter with variable frequency receiver, and uses multiple tubes. Both sets were billed as having a range of 1-5 miles with a built-in whip, and "much more with directional beam antenna."
I've never seen any reference to either of these rigs, other than this K3DSM's website, in which he states that he owned one of the two-meter versions.