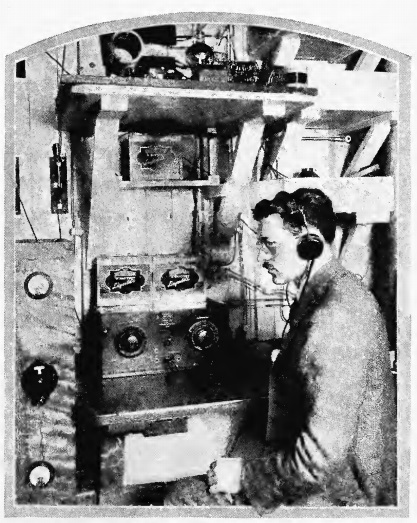 x
Shown above as it appeared 90 years ago is radio operator Edward Manley aboard the Effie M. Morrissey, as it prepared for the Putnam Baffin Island Expedition to the Arctic in search of the magnetic north pole.
The smaller battery powered transmitter on the shelf would operate on 33 and 20 meters, with the larger longwave generator transmitter was on the left. The battery set used twenty B batteries in series to supply 900 volts.
The ship was built in 1894 and served as a fishing vessel until 1925. She made her first voyage of exploration in 1926. The preparations shown above were for her second voyage.
In 1946, the ship was renamed the Ernestina, and is currently based at the New Bedford Whaling National Historical Park. She is owned by the Commonwealth of Massachusetts.
The top photo is from the July 1927 issue of Radio Digest.