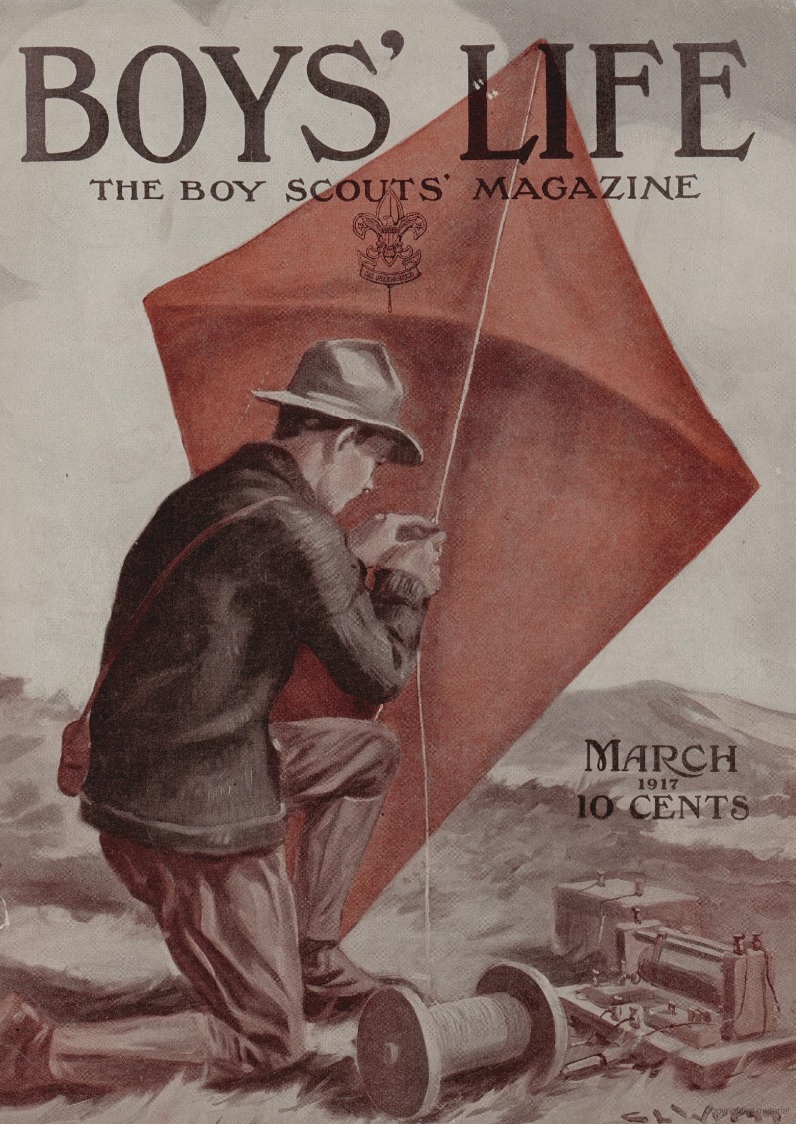 A hundred years ago this month, the March 1917 issue of Boys' Life magazine featured this illustration of a Scout preparing to send his wireless aerial aloft by means of a kite.
The title of the design is "His Kite Wireless," by prolific illustrator Charles L. Wrenn (1880-1952).
The magazine also carried a two-page photo spread of Boy Scouts as long distance talkers, whether it be by semaphore, telegraph, or wireless.  At the time, varying levels of skill in each were required for Second Class, First Class, and the Signalling Merit Badge.