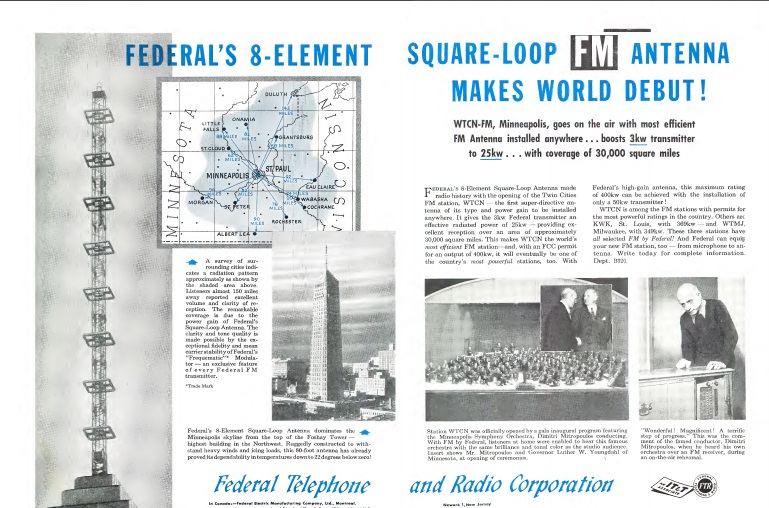 Seventy years ago, the February 1947 issue of FM magazine carried this two-page ad from Federal, proudly showing off the transmitter and 80-foot-tall 8-element antenna of WTCN-FM, then on 96.1 MHz, (now KTCZ at 97.1) atop the Foshay Tower in Minnneapolis, then the city's tallest building.
Thanks to the antenna gain, the 3 KW transmitter put out an effective radiated power of 25 KW, allowing excellent reception over the 30,000 square mile area shown on the map, extending from Duluth to Albert Lea.
Shown at the bottom is the Minneapolis Symphony Orchestra, whose broadcast over the station allowed listeners at home to tune in to the same brilliance and tonal quality as the studio audience.
One of the inset photos at the bottom shows Minnesota Governor Luther Youngdahl. At the bottom right, conductor Dimitri Mitropoulos is listening to his own orchestra over the air during a rehersal, which he proclaimed to sound "wonderful" and "magnificent."