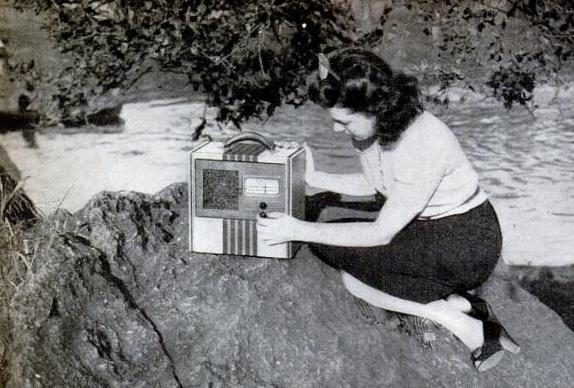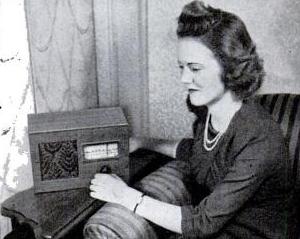 In January 1941, Popular Science carried the plans for this "summer-winter" receiver. During the summer months, it went in a cabinet "finished in striped airplane-luggage canvas" and was powered by batteries. But in the summer month, the chasis could be slipped into a smaller walnut cabinet powered by household current.
The superhet employed four tubes, two 1A5GT's, 1H5GT, and 1N5GT. For use in the "winter" mode, it also included a 117Z6GT rectifier. When run on AC power, the filaments were in series with a 2500 ohm, 10 watt, resistor as well as a pilot light. In addition to dropping some of the voltage, the pilot light served as a fuse to protect the filaments.
The article's author was long time Popular Science radio writer Arthur C. Miller.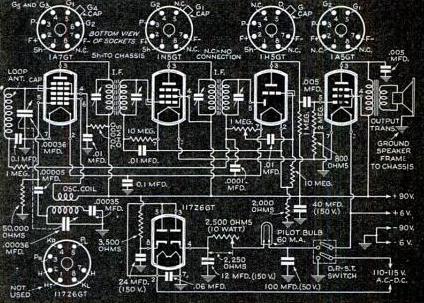 Click Here For Today's Ripley's Believe It Or Not Cartoon