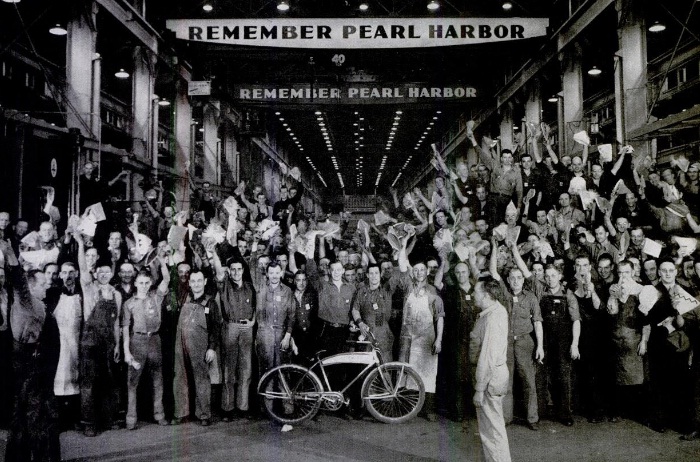 Happy New Year from OneTubeRadio.com!
As we enter 2017, we look back 75 years to January 1, 1942, the first New Year's Day of the War. The nation's industry was already largely on a wartime footing, as shown by these night shift workers at the Northern Pump Company in Minneapolis. They took a half hour break to don paper caps and give 1942 a short defiant cheer. Then, they went back to work making anti-aircraft guns for the Navy.
The company was founded in 1929 by the merger of Northern Fire Apparatus Company and the Pagel Pipe Company. It moved to the Fridley plant shown here in January 1941. In 1942, it created subsidiary Northern Ordinance Incorporated. Northern Ordinance continued naval production until 1964 when it was purchased by Food Machinery Corporation (FMC), which operated the site until 1994. BAE Systems currently owns and operates the Fridley site.
Northern Pump currently operates in Grantsburg, Wisconsin.
This photo appeared in the January 12, 1942, issue of Life Magazine.