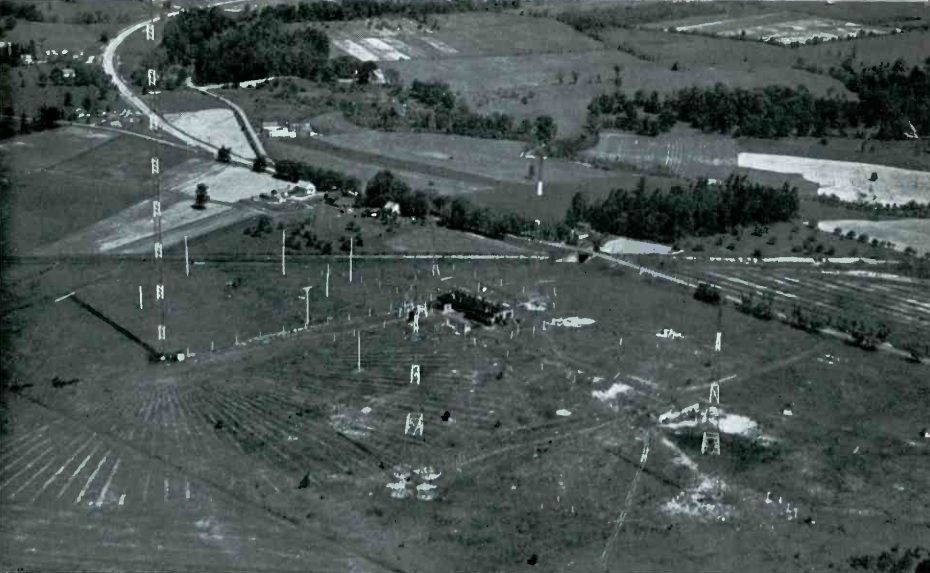 Shown here as it appeared 75 years ago is a view of 100 kW shortwave stations WGEA and WGEO, the General Electric station at Schenectady, New York.  The picture appears in the November 1941 of FM Magazine, along with an extensive look at the technical details of the stations, as well as those of GE's sister station in San Francisco, KGEI (about which we wrote earlier).
The station had its start in 1925 with an experimental license under the call sign W2XAD. When the FCC deemed shortwave broadcasting to be sufficiently developed for commercial service in 1939, the station went on the air commercially.
GE received over 30,000 pieces of mail per year, and prepared its programs based on listener preferences. In addition to English, the stations had regular programs in Spanish, Portuguese, French, Dutch, Czech, and Chinese.
Frequencies used at the time were 6190, 9530, 9550, 9670, 15330, and 21590 kHz. Directional antennas beamed programs from Schenectady to Central America, Brazil, Europe, Argentina, and North Africa, and from San Francisco to South America and Asia.