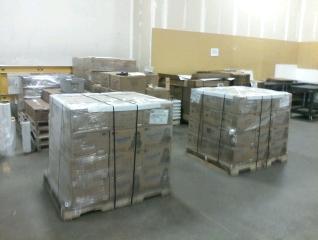 Today, my son and I, together with a group from our church, Christ Lutheran Church On Capitol Hill, spent a couple of hours packing meals at Feed My Starving Children (FMSC), a Christian relief organization which prepackages meals for distribution to malnourished children distributed by partner organizations around the world.  We were at the facility in Eagan, Minnesota, and the organization has similar facilities in Minnesota, Illinois, and Arizona.
The meals we packed consisted of roughly equal quantities of rice and soy, along with dehydrated vegetables and a "vitamin" component which is essentially dehydrated chicken broth.  It's designed to be a palatable and nutritious food source.  We were given a small sample at the end of our shift, and it is quite good, although it understandably has a bit of a "dehydrated" taste to it.
FMSC also provides other similar packaged food suitable for infants and small children.
Volunteers are usually told exactly where the fruits of their labor are going to be sent, but in this case, FMSC had the good problem of having an excess of product at the moment.  But we were told that the most likely countries to receive our shipment would be Haiti, Nicaragua, or the Philippines.  We were told that our food would probably be in the hands of the intended recipients in July.
While FMSC is not primarily a disaster relief agency, since Typhoon Haiyan in the Philippines in 2013, they have been involved in disaster relief, they have a readily available supply of suitable food available.  After Haiyan, FMSC food was in the hands of refugees within 48 hours, and many of them had only this food to eat for a month as they concentrated on rebuilding.
Today, there were about 80 volunteers from our church and from other churches and organizations.  We worked in a very efficient assembly line operation, in teams of about 10.  I spent most of my time scooping ingredients into the packages, while other volunteers got the packages ready, sealed them, boxed them, and put the boxes on pallets.  Shown above are two of the pallets we completed.  Each pallet contains 27 boxes, with 36 packages inside each box.  Each package provides six meals.  So the picture above shows enough to feed 5832 people for one meal.  We went through one bag of rice.  I glanced at the label, and it said 2000 pounds.
We were shown the photo of an emaciated infant, and then the photo taken only four months later of a healthy child.  We were also shown his picture taken a few years later, of a happy kid indistinguishable from any other kid you would see anywhere in the world.  When asked what he wants to be when he grows up, he says he wants to be the president of Haiti.
But it was pointed out to us that for millions of kids around the world, the question "what do you want to be when you grow up" is an alien concept.  They're so worried about the next meal that it never even occurs to them to think about the future.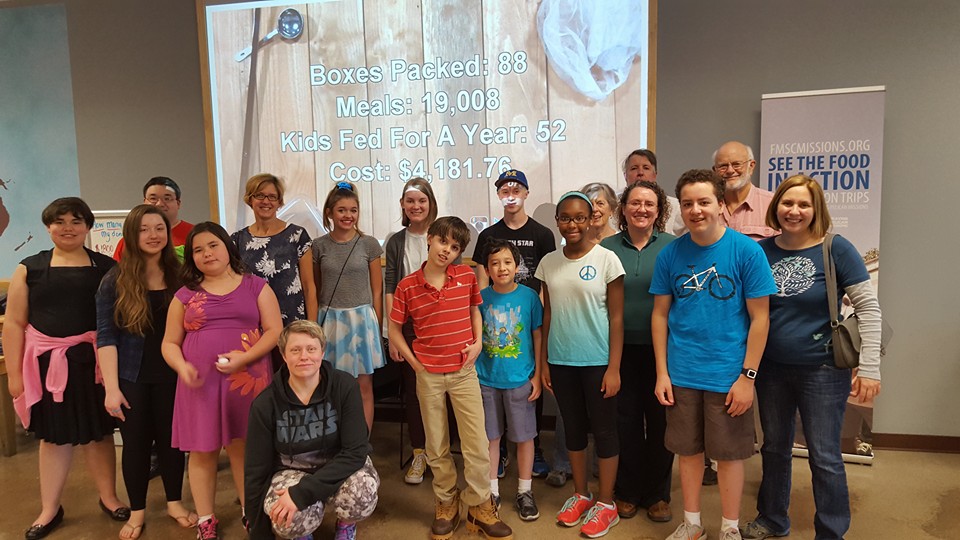 Click Here For Today's Ripley's Believe It Or Not Cartoon