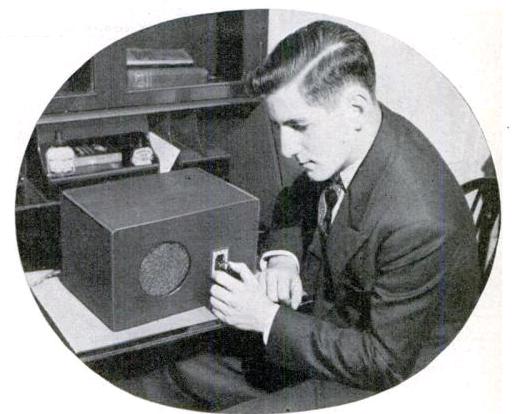 This little three-tube broadcast set could be put together for $4.04, according to the project description in the October 1940 issue of Popular Science.  The article described the AC-DC broadcast set as "simplicity itself," with three tubes, a 43, a 6C6, and a 25Z5. With a short antenna, it had enought "pep" to drive the 93 cent speaker, and the chasis consisted of an aluminum cake pan. The cabinet was made of pieces of scrap wood.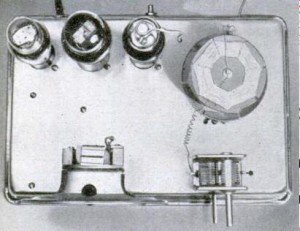 One interesting feature was the use of honeycomb style coils for the regenerative detector. They were wound on two cardboard disks, the tickler coil 3-1/4″ diameter, with the antenna coil 2-3/4″ diameter. The two coils were mounted above the chassis on brass screws and spacers, 3/4″ apart.
While the set was designed to cover the broadcast band, the author noted that the range could be adjusted up or down a bit by adding or removing turns from the antenna coil.
Click Here For Today's Ripley's Believe It Or Not Cartoon