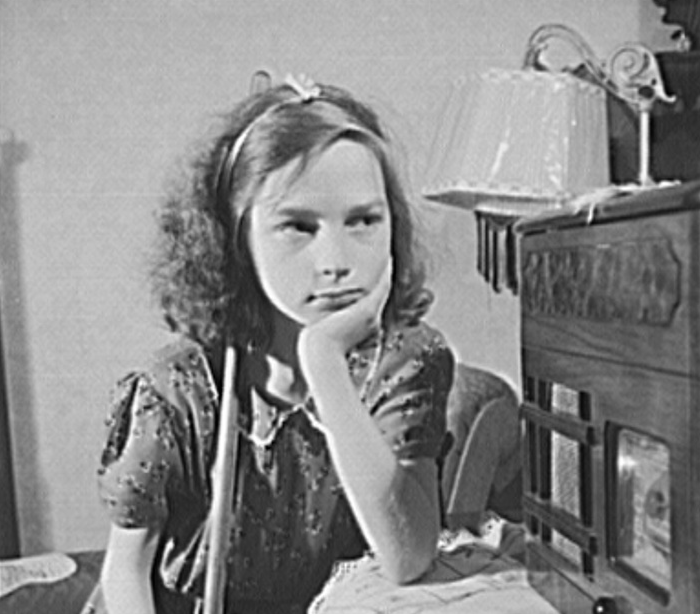 Shown here in 1943 is eleven-year-old Beverly Ann Grimm of Buffalo, New York, taking a break from sweeping to listen to the radio. Beverly was largely forced to take care of herself and her five younger brothers and sisters. Her  mother was widowed, and worked all week as a crane operator with Pratt and Letchworth.  The mother's name isn't shown on the photograph caption, but according to the 1940 census, she was Thelma Grimm, and in 1940 lived at 60 Newman Street, Lackawanna, New York.  According to the photo caption, Mrs. Grimm was 26 years old in 1943, but according to the census, she was 26 years old in 1940.
The photographer was Marjory Collins of the Farm Security Administration. The photo, taken here from Wikimedia, was digitized by Yale, and more information is available at this link.  In the photo below, Beverly is shown bringing home the groceries purchased from her mother's list.
I'm not able to make out the brand of the radio, which makes identifying it difficult.  If anyone has any clues, please let me know!  You can also find more information about this family and some of the artifacts in the pictures at this link.