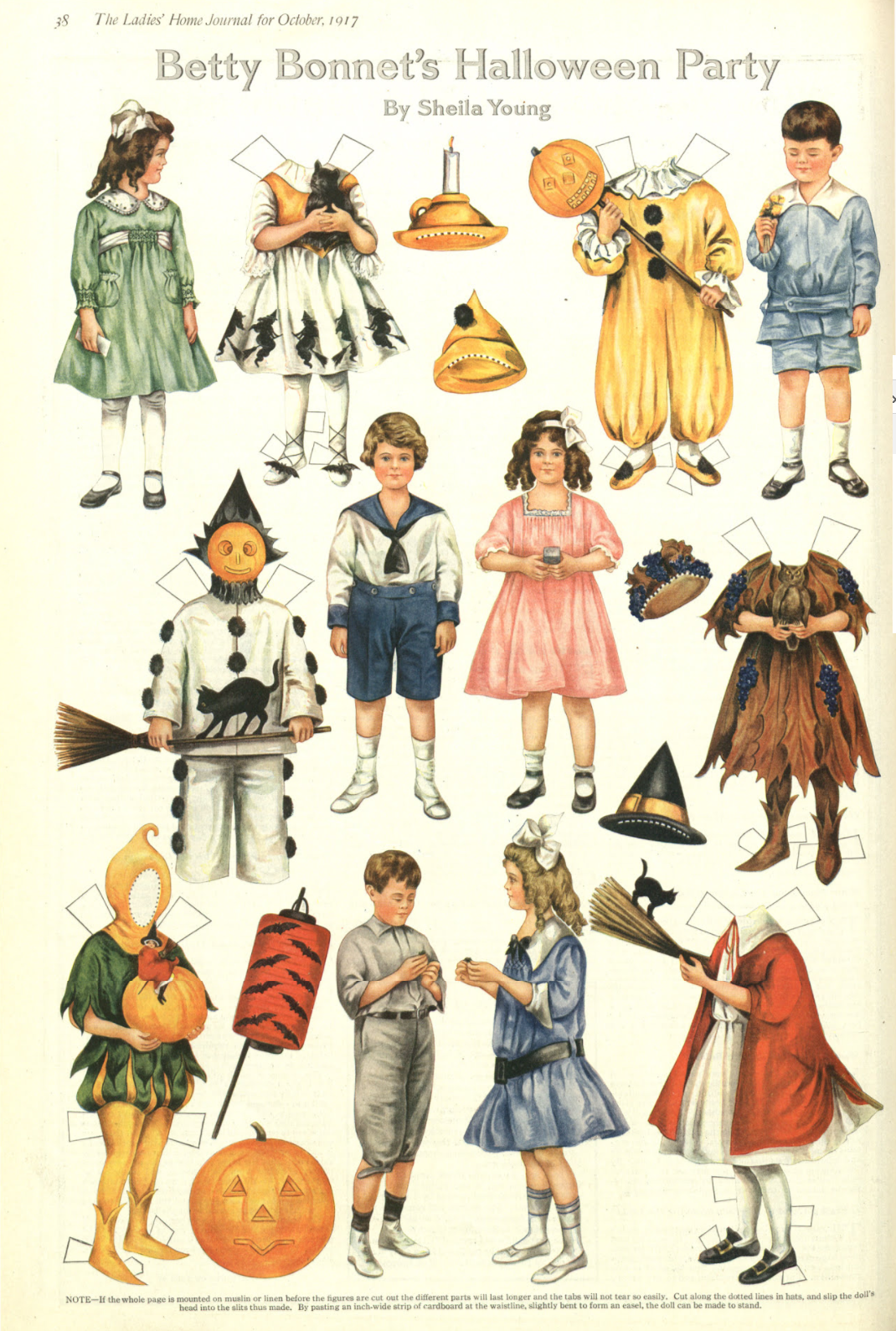 Before the kids had video games, they kept themselves occupied with things like paper dolls, and this Halloween set from the October 1917 issue of Ladies' Home Journal was practically guaranteed to keep the little goblins busy. The magazine suggested that the page could be mounted on muslin or linen before cutting, which would make sure they would last longer without the tabs tearing quite so easily. The magazine also suggested that a one inch strip of cardboard at the waistline, bent slightly, would allow the dolls to stand.  A slit can be cut along the dotted line on the hats, allowing them to slip on to the respective doll.
Another article in the magazine stated that despite the war, there should be some pleasure, and suggested some party ideas for Halloween.
By clicking on the image above, you can get a full-size image in case you want to try your hand with some century old paper dolls.