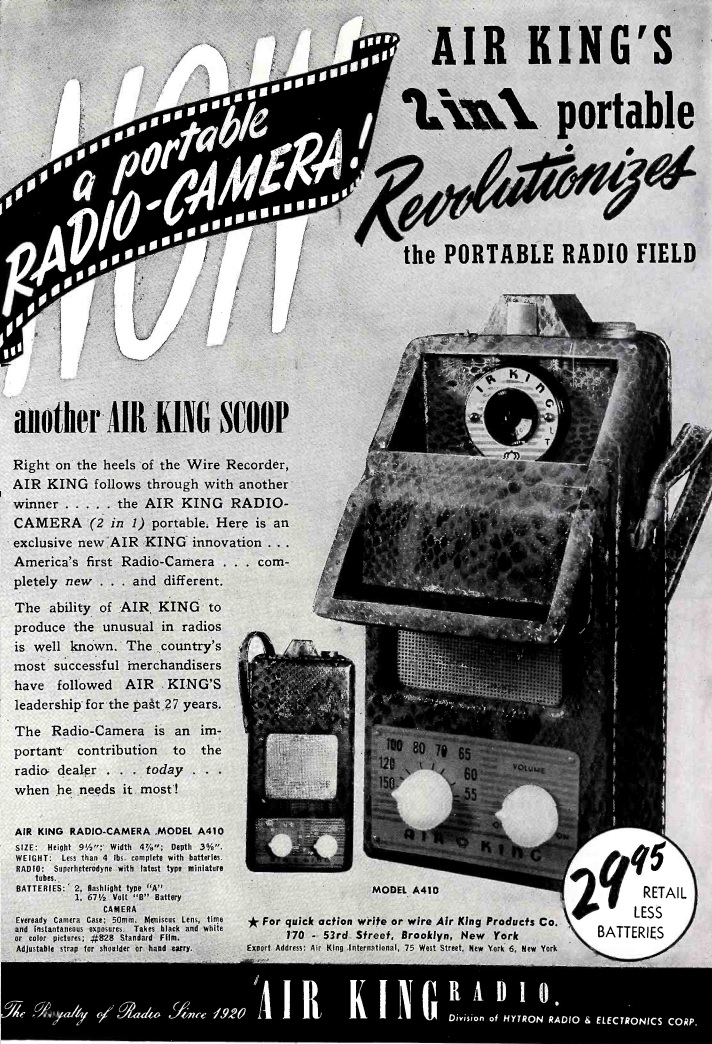 In 1947, Santa undoubtedly received many requests for one of these little beauties. It was obviously an idea before its time, but Air King obviously anticipated the cell phone camera. With the available technology of the day, they produced this combination camera-radio, the model A410, shown here in the December 1947 issue of Radio Retailing.
The camera featured a 50 mm lens, and could take either black and white or color pictures on standard 828 film.
The four tube radio ran on one flashlight battery and a 67-1/2 volt B battery.