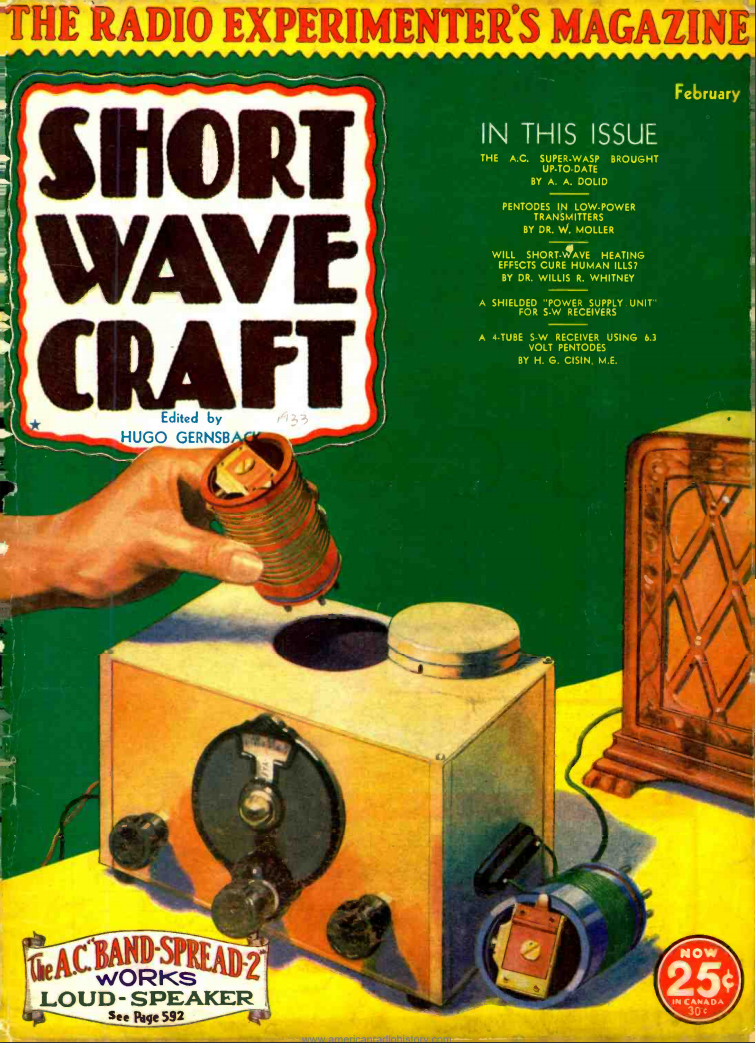 Eighty-five years ago this month, the February 1933 issue of Short Wave Craft carried the plans for this two-tube shortwave set dubbed the "Band Spread 2."
The set, designed by George W. Shuart, W2AMN/W2CBC, featured a type 58 tube serving as regenerative detector, with a 47 pentode amplifying the audio sufficiently to drive a speaker. The case consisted of an aluminum can measuring 5x6x9, which were said to be readily available. To facilitate easy changing of the coils, the author suggested that the can be purchased with a hole punched in the top, with a cover to fit. All parts were mounted on a metal shelf, held in place from the bottom by 7/8 inch spacers.
One variable capacitor was mounted directly on the coil form for rough tuning, with the main tuning control serving as a bandspread. Coil winding data was shown for the 40 and 20 meter ham bands.
A "long low wire" was recommended for the antenna, although it was pointed out that many foreign stations were pulled in with just a ten foot antenna.