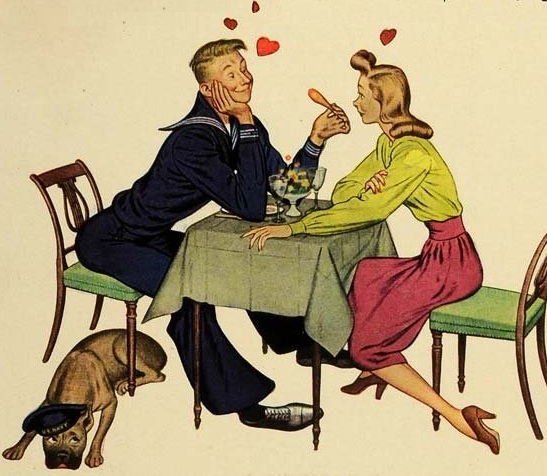 Happy Valentine's Day from OneTubeRadio.com!
The caption of this drawing from a 1943 Valentine's Day themed ad reads: "Today! Right now! In February! Country-Style Frying Chickens!"
The magazine ad notes that in those days of meat shortages, Birds Eye frozen chicken was a wonderful way to bring novelty into your meals.