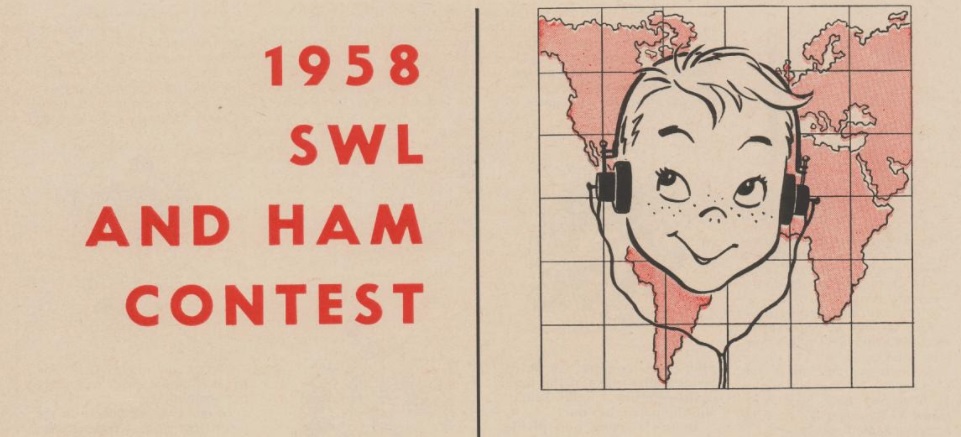 Sixty years ago this month, the December 1957 issue of Boys' Life announced the 1958 running of the magazine's radio contest for hams and SWL's.
According to the magazine, over 300 Scouts and Explorers at the 1957 Jamboree had been licensed hams, and most of them got their start with one of the BL radio contests.
The 1958 running had two classes for SWL's. Class A entries used manufactured receivers or converted surplus sets. Class B was for scouts using homemade receivers they made themselves.
There was also a class for licensed hams, but the magazine noted that licensed hams were never eligible for prizes for winning contests. Hams were to call CQ BSA, and exchanged message number, RST, rank in scouting, and BSA region or country.  For the SWL categories, prizes ranged from ARRL memberships to receivers.
This year, the SWL contest was based entirely on the number of US and Canadian regions logged, number of states, and number of countries. Once a station in a particular region, state, or country was logged, there was no reason to log another. There were bonus points for logging all regions and all states, and any station qualified, whether it was broadcast, TV, FM, code, armed forces, police, amateur, or other.
The log had to include a 25 word written statement of either "I like short-wave radio because…" or "I'd like to get an amateur radio operator's license because…."
Logs were to be signed by an adult certifying that the scout logged the stations by himself, alone.