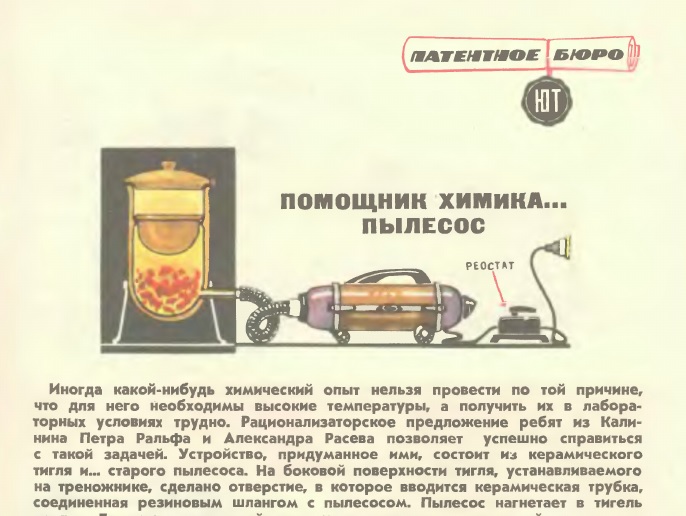 I'm not able to make out the text, but this Soviet magazine from November 1967 appears to be right up our alley. It appears to be giving young comrades instructions for building a home blast furnace!
I am able to make out the caption for the item between the vacuum cleaner and the wall outlet, and it's marked "rheostat." Presumably, it's set to blow air into the combustion chamber, and the young Soviet mad scientist can adjust the intensity of the furnace with the rheostat.
The illustration appeared in the November 1957 issue of Юный техник magazine.  A treasure trove of similar magazines, many on the subject of radio, can be found at Журналы СССР.
Contrary to first impression, the logo at the top of the page is Ют, the abbreviation for the name of the magazine. But if it looked like HOT at first glance, we don't blame you. This contraption will indeed get hot!
We put this item in the "science fair ideas" category. However, we do recommend that before duplicating this project, young scientists should have the article translated to see if it contains any safety warnings. I suspect some might be called for.