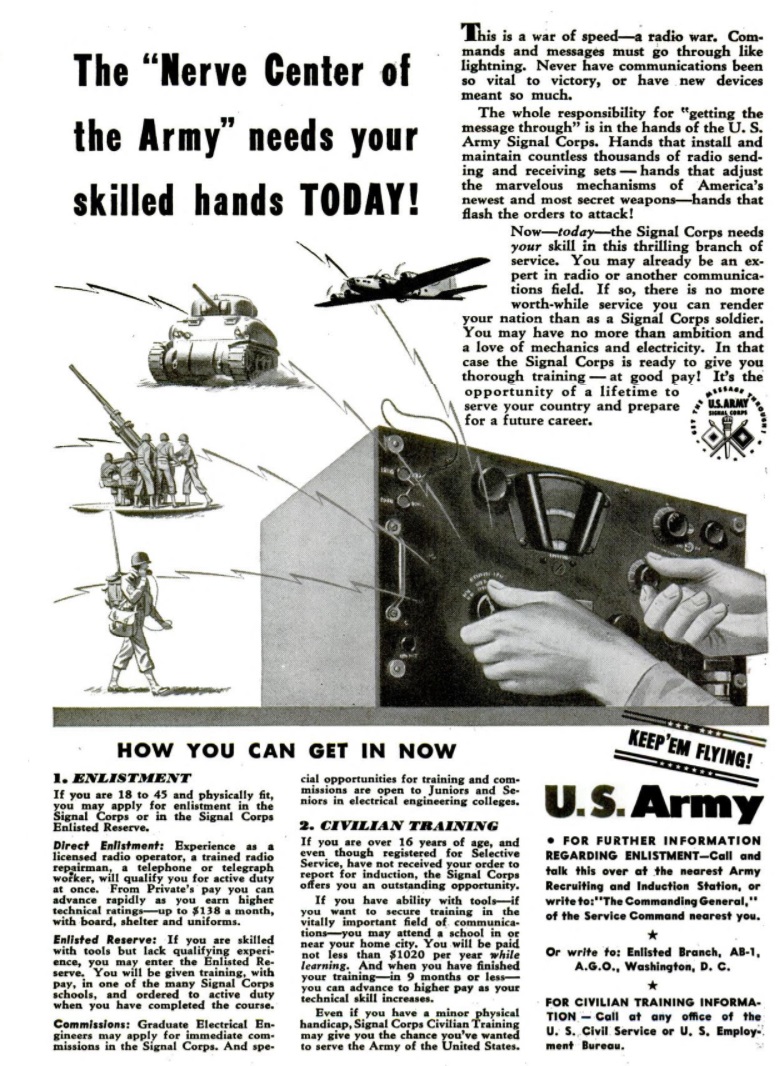 This recruiting ad for the U.S. Army Signal Corps appeared in Popular Mechanics 75 years ago this month, November 1942. It noted that this was a radio war, and that the nerve center of the army needed skilled hands.  It suggested a number of opportunities to serve.
Physically fit men ages 18 to 45 were eligible for direct enlistment in the Signal Corps Enlisted Reserve.  Those with experience as a licensed radio operator, a trained repairman, or active telephone or telegraph worker would qualify for active duty at once with pay of up to $138 per month, plus board, shelter, and uniforms.
Those without direct experience but "skilled with tools" would qualify for training and ordered to active duty after completing the course.
Degreed electrical engineers, as well as junior and seniors in EE programs, would be eligible for commission.
Young men over 16 having an ability with tools would be eligible for immediate training, with pay of not less than $1020 per year.  Even those with a minor physical handicap could find a place to serve.