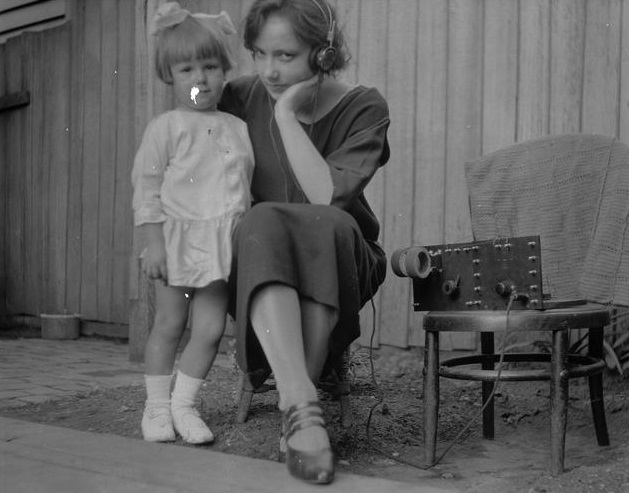 Shown here in 1923 is 17-year-old Florence "Dot" Cheers of Brunswick, Victoria, Australia, listening to a crystal set accompanied by her young sister Jean. The set had been constructed by their brother Ronald.
Florence went on to become a radio announcer known as "Aunty June" on station 3KZ in the 1930's and 40's.  She married Smoky Dawson in the 1940's, and the two achieved fame in country music in both Australia and the United States.  The video below is a performance by Smoky Dawson.
Smoky Dawson died in 2008, and Dot died in 2010 at the age of 104.
The public-domain photograph, donated by Dr. Christina Cheers, is in the collection of Museums Victoria.