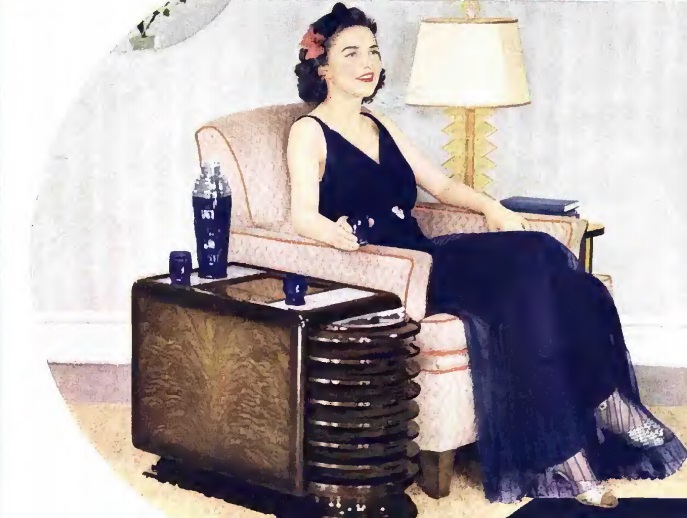 Shown here from 80 years ago this month is the Admiral model 955-8K chairside radio, as it appeared in the June 1937 issue of Radio Retailing.
The three band set featured automatic tuning, and in addition to the standard broadcast band, covered police and international shortwave bands. The walnut cabinet stood 24 inches high and featured an 8 inch electrodynamic speaker.
The semicircular front featured a built-in ashtray. The eight tube lineup consisted of 6A7, 6D6, 75, 80, and two each of 76 and 42.
The accompanying ad billed this and the rest of Admiral's lineup as "America's smartest radios for 1938."