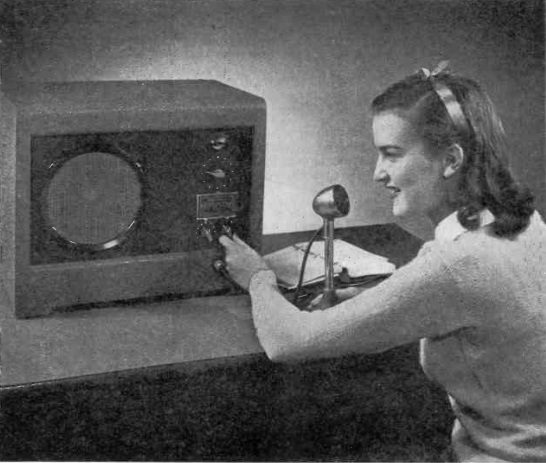 Shown here on the cover of National Radio News, June-July 1942, is the Mirrorphone from Western Electric. The magazine noted that the magnetic tape recording device was being used by radio announcers, actors, and in speech classes as an aid to speech improvement.
It recorded the subject's voice onto a steel tape, which was presumably in n endless loop. A switch provided for immediate playback, allowing the speaker to detect and correct errors of pronunciation, emphasis, or tone.
The recorder automatically erased previous recordings.
The magazine noted that the device was in use by a number of radio stations, dramatic groups, and speech classes to train thousands of new telephone operators and secretaries in government agencies and war industries.
More information about the Mirrorphone, along with photos, can be found at this link.