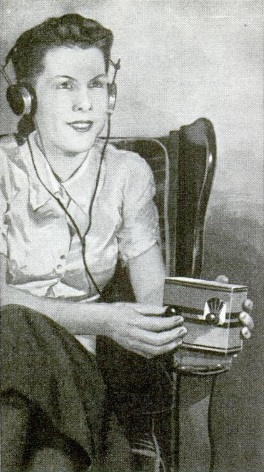 Seventy-five years ago this month, the May 1942 issue of Popular Mechanics carried the plans for the "Veep" one-tube AC-DC broadcast receiver. The set was built on a simple galvanized chassis, and mounted in a cigar box, the "Veep" name coming from the brand of cigars.
The sew was designed to be rugged and compact, and the part count was kept to an absolute minimum to keep costs down. The set ran off standard household current, eliminating the worry of batteries running down. It was designed for instant emergency use. The set could be kept in a pocket, and in case of need for the latest news, air-raid warnings, or other programs, it ccould be put into action at the plant, office, or home at odd times.
The set used a single 117L7-GT serving as rectifier and detector. Since the set ran right off the line cord, the article warned not to use an external ground connection.
The set would pull in local stations with a 3-4 foot antenna. For greater range, the antenna could be connected to an ungrounded metal object such as a hand rail or bed springs. While the set was designed for headphone operation, it could drive a speaker for strong local stations.