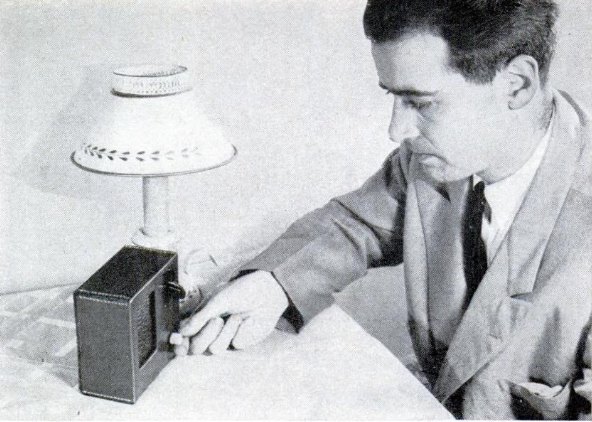 Seventy-five years ago this month, the April 1942 issue of Popular Science showed how to put together this midget 3-tube broadcast receiver. The set was said to provide loudspeaker volume for stations up to fifty miles away. Thanks to the miniature tubes employed, the set could fit into a woman's handbag.
The set used a type 9003 pentode as RF amplifier, with a type 9002 triode serving as detector. A 70L7GT dual tube served as audio amplifier and rectifier. The filaments were wired in series, with a 200 ohm line cord dropping the voltage.
For an antenna, the article recommended about 15 feet of stranded wire lying on the floor.