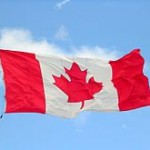 Today marks the 100th anniversary, April 9, 1917, of the start of the Battle of Vimy Ridge.
The battle was part of the opening phase of the British-led Battle of Arras in the Nord-Pas-de-Calais region of France, and involved four Canadian divisions against three German divisions.
The Canadians objective was to take control of the high ground, in order to ensure other troops could advance without German fire. The Canadians captured most of the ridge during the first day of the battle.
The battle marked the first occasion when all divisions of the Canadian Expeditionary Force participated in a battle together, and became a symbol of Canadian national achievement and sacrifice.

British and Canadian losses totalled 3598 dead and 7004 wounded.
Products from Amazon.com
‹
›