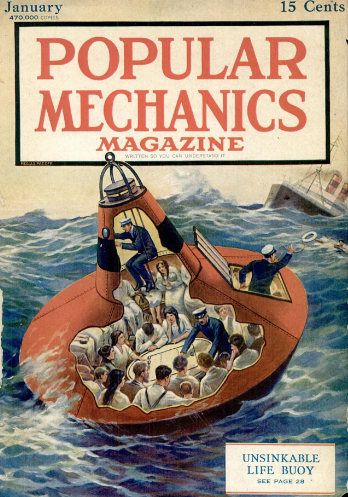 A hundred years ago this month, the cover of the January 1917 issue of Popular Mechanics showed this life buoy design for sheltering 40 passengers. According to the manufacturer, the design, made entirely of steel, was unsinkable, noncollapsible, and would ride upright in the roughest sea. The buoy was designed to be kept on deck, and if there were no time to launch it, passengers could simply get inside and wait for it to float free when the ship sunk.
An observer could sit in the conning tower and display lights or other distress signals through the window. A storage battery provided current for lights and fan, and there was space for storing water and provisions for ten days.
The bottom of the buoy was filled with cement for ballast, and the buoy weighed 2000 pounds.