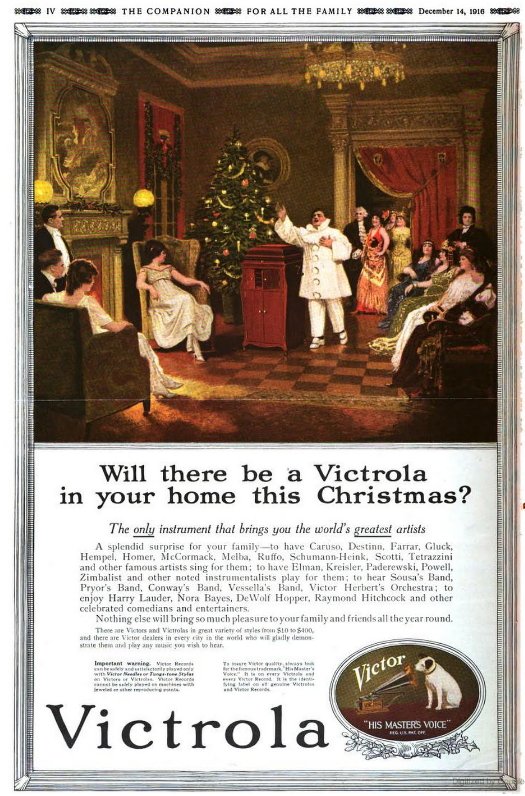 Merry Christmas from OneTubeRadio.com!
A hundred years ago, Santa brought this family a Victrola, the only instrument that could bring the world's greatest artists, such as Caruso or Paderewski. The ad promised that nothing would bring so much pleasure to family and friends throughout the year. Prices ranged from $10 to $400, and dealers in every city in the world would be happy to give a demonstration.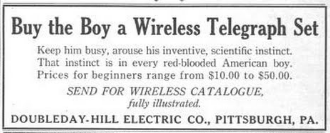 The ad appeared in the December 14, 1916, issue of Youth's Companion, which also carried this ad, indicating that Santa would be giving some youngsters an introduction to wireless. This ad promised that a wireless set would keep a boy busy, and arouse the inventive scientific instinct in every red-blooded American boy. Prices for a beginner's wireless set from the Doubleday-Hill Electric Company of Pittsburgh ranged from $10 to $50.