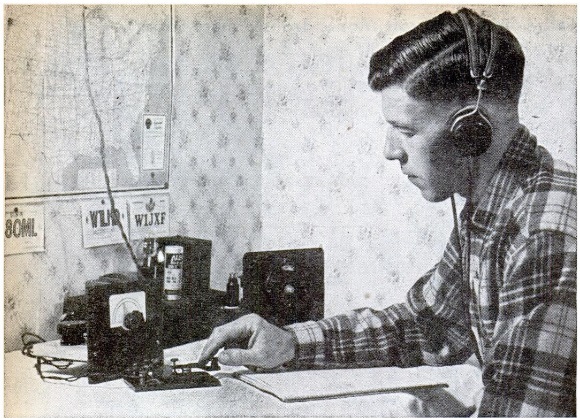 Seventy years ago, the October 1946 issue of Popular Science showed the beginning ham how to put together this compact transmitter for 80 meters (on the left in this photo).
The set employed a single 7N7 dual triode, and was said to be capable of real performance. But the article warned to bear in mind that "the 80-meter band is crowded with high-power outfits, so you'll have the best chance of getting through during the relatively quiet hours."
The set was mounted on a 5×7 wooden base, and required a 250-300 volt power supply, as well as filament voltage. The antenna tuning unit was mounted on a separate chassis, with twisted lamp cord connecting the transmitter and tuner.