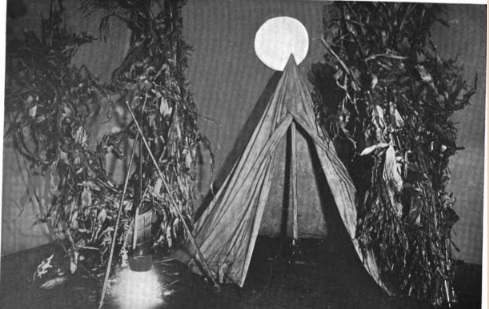 Happy Halloween from OneTubeRadio.com!
The illustration above is from a Halloween a century ago, taken from the 1916 book "Handicraft for Handy Girls: Practical Plans for Work and Play." The book describes how to construct this "Witch's wigwam," complete with caldron, harvest moon, and make-believe fire.
Kids a century ago were thoroughly modern, so the make-believe fire is electrical, consisting of an electric light beneath a few sticks, with a piece of red tissue paper covering the lamp. The moonlight effect is created by placing another electric lamp behind the moon. The book suggests that the room can be lighted entirely by the moonlight and firelight thus produced.