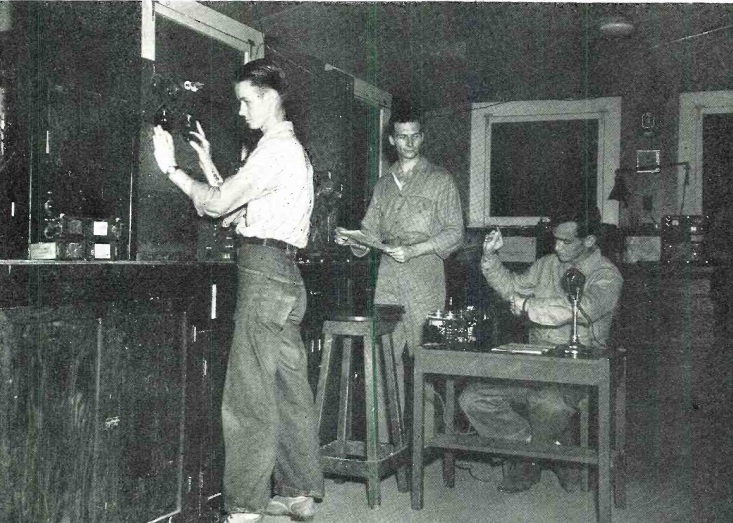 Shown here are Radio Technician First Class Kenneth D. McCoy of Salem, Oregon; Radioman First Class Stanley T. Dixon of San Francisco; and Radioman Third Class Charles H. Wilson of Steubenville, Ohio, the operators of 2-1/2 watt "Rock Radio," located in 1944 in American Samoa. The picture and accompanying article appeared in the June 1944 issue of Radio News.
The station was cobbled together with scavenged parts including "tired tubes, broken bed springs, and stripped Jeep gears." The station's microphone consisted of the receiver of a Marine field telephone. The record player was an antiquated Victrola purchased for $3 from one of the natives.
Each night, the station came on the air, manned by whichever of the three was not on duty that night. It signed on with an almost worn out recording of the Star Spangled Banner, followed by a variety program of recordings chosen at random by the announcer. After a fifteen minute newscast, requests were taken. On Christmas Eve, the station recorded and rebroadcast the President's message to the armed forces.
The station's signal covered the entire island, and proved popular with the sailors and marines stationed on the island.