Today marks the 100th anniversary of the Battle of Jutland, which took place May 31-June 1, 1916.
The battle between the German and British fleets in the North Sea was the largest naval battle of the war, and the only full-scale clash of battleships.  The German plan was to lure the British fleet on German terms, but the British got the upper hand largely because of intercepts of German radio signals.  Both sides ultimately claimed victory, but the loss of life on both sides was staggering.  British losses were 6784, and German 3039.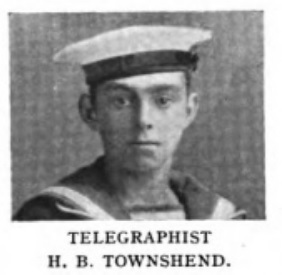 Among the dead were numerous wireless operators, and they were eulogized in the August 1916 issue of Wireless World.  Among them was H.B. Townshend, wireless operator aboard the battle cruiser Queen Mary. He had passed the wireless examination at the age of sixteen, and was informed at the time that he was the youngest wireless operator in the Fleet.
Read More at Amazon
Click Here For Today's Ripley's Believe It Or Not Cartoon