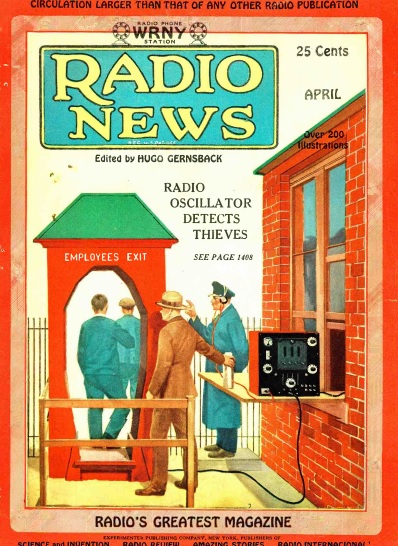 Ninety years ago this month, the April 1926 issue of Radio News showed this metal detector.
The magazine billed the device as one to prevent employee pilferage: "During the past few years, and especially since the war, it has been found necessary by the management of many large factories to maintain a close inspection of their employees when the latter pass from work; as otherwise the dishonest element, always found among them, would be certain to seize the opportunity to carry away tools and valuable small articles of manufacture, either completed or partially of manufacture, either completed or partially so."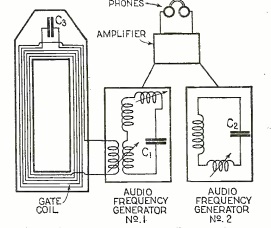 To solve the problem, this device served as a metal detector. Inside the gate was a coil, which was part of an audio oscillator. When metal passed through the coil, the permeability changed, which caused the frequency to change.
To detect small changes in frequency, this oscillator was paired up with another oscillator set to the same frequency. The signals were mixed, and the guard listened to the resulting beat in his headphones. A sudden change in the low frequency would alert him to an employee who would need to be searched more thoroughly.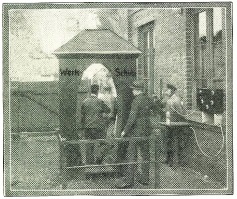 This system was apparently in use in at least one German factory, as shown in the photo here.
Click Here For Today's Ripley's Believe It Or Not Cartoon