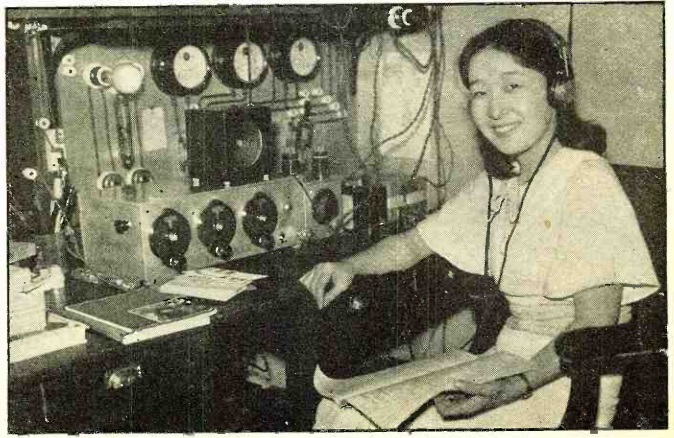 Shown here in the April 1936 issue of Radio News is Miss Chiyono "Suzy" Cugita, then J1DN, and later, after her marriage and 1937 move to Tokyo, Chiyono Suzuki, J2IX. Five years before Pearl Harbor, she was doing her best to promote international good will on the ham bands. She was active on both phone and CW, and served as the foreign QSL manager for JARL.
The magazine notes that she was Japan's only YL operator, and had contacted more than a hundred U.S. hams, as well as Australia, South America, and Siberia.
Her QSL and more photos can be found at HamGallery.com.
Click Here For Today's Ripley's Believe It Or Not Cartoon