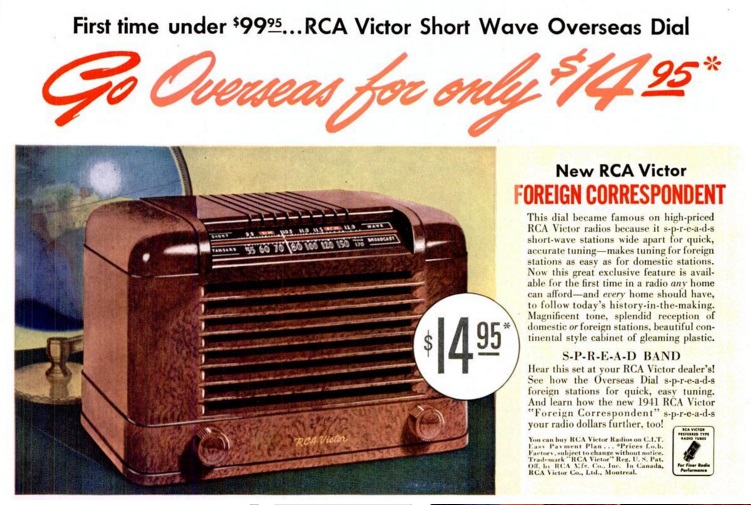 75 years ago, this date's issue of Life Magazine, February 24, 1941, carried this ad for the RCA Victor "Foreign Correspondent," also known as RCA model number 14-X.  As the name implies, this set received shortwave as well as standard broadcast, and as the ad points out, the shortwave band was s-p-r-e-a-d for easy tuning.  The set covered 9.5-12 MHz, meaning that it did have reasonably easy tuning of the popular 31 and 25 meter bands.  In the evenings, the set probably did a good job of pulling in war news from Europe.
The set had a price tag of only $14.95, and looks like it was a fairly good performer for the price.  The set was a basic "All American Five," with a tube lineup of 12SA7 12SK7 12SQ7 50L6GT 35Z5GT.  It had provision for an external antenna.  The limited shortwave frequency coverage probably did make it considerably easier to tune those bands.
A nicely preserved version can be found at the Radio Attic Archives.