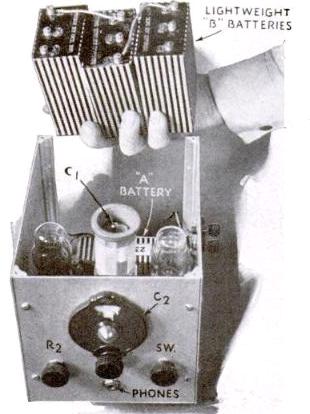 This little two-tube portable receiver appeared in Popular Science
80 years ago this month, August 1935. It featured two type 30 triodes, one serving as the regenerative detector, with the other one providing one stage of audio amplification. With four plug-in coils, the set would tune 17 to 270 meters.
One novel feature was the inclusion of the antenna trimmer condenser inside the plug-in coil. This would allow the antenna to be separately tuned to each band, without having to fiddle with that adjustment when plugging in a different coil. The coils were changed through an opening in the top of the cabinet, with a removable cover to keep dust out.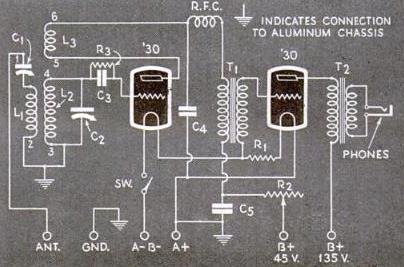 Click Here For Today's Ripley's Believe It Or Not Cartoon