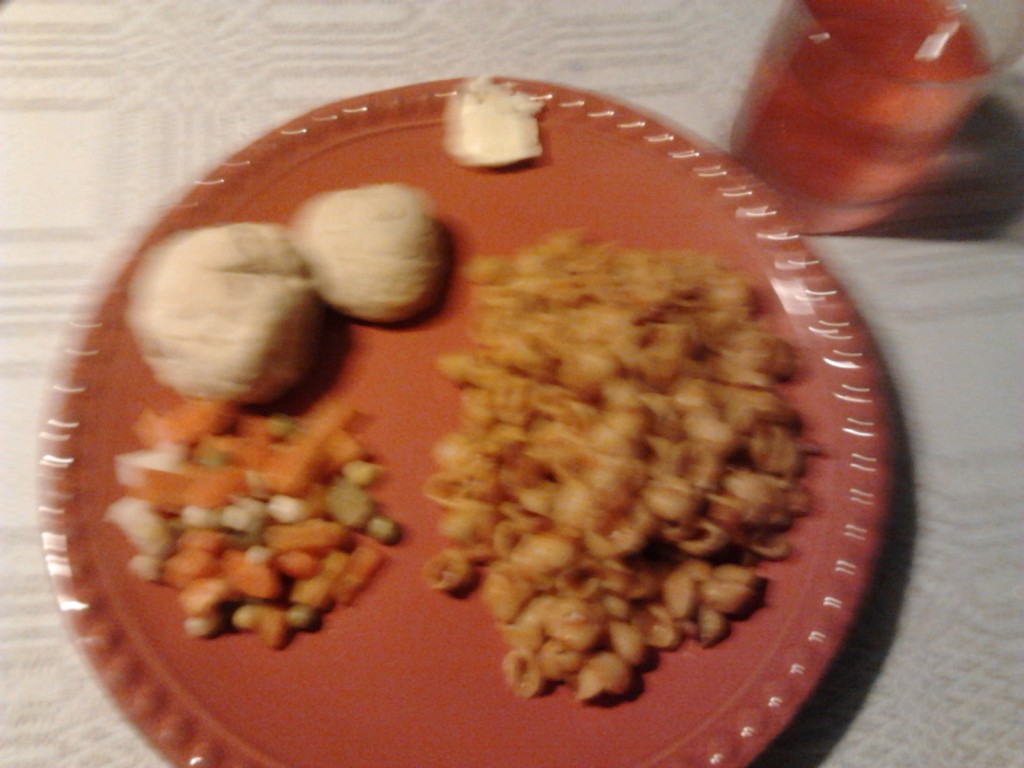 As you can see, today's photo is rather blurry, which demonstrates that I'm not very good at using my wife's cell phone camera. But I ate well on the penultimate day of the SNAP Challenge.
Breakfast consisted of instant oatmeal and milk, along with coffee. For lunch, I had more of the nachos from yesterday, along with more burritos. I had a few more nachos for an afternoon snack, and I still have enough cheese and chips for one more small serving.
Supper is shown above. It was quite simple, consisting of the pasta shown here. In addition to the pasta, it contained a small amount of margarine, most of the remaining pasta sauce, and a couple of slices of the Treet, browned. I served it with vegetables, two of the biscuits, and Kool-Aid.
I think I have plenty for tomorrow, even without any further cooking. I believe I still have in the refrigerator multiple servings of biscuits and gravy, burritos, pizza, and pasta. I also made about 20 cookies last night, and most of them are still left.  And most importantly, I still have plenty of coffee, more than enough for one day.
Click Here For Today's Ripley's Believe It Or Not Cartoon